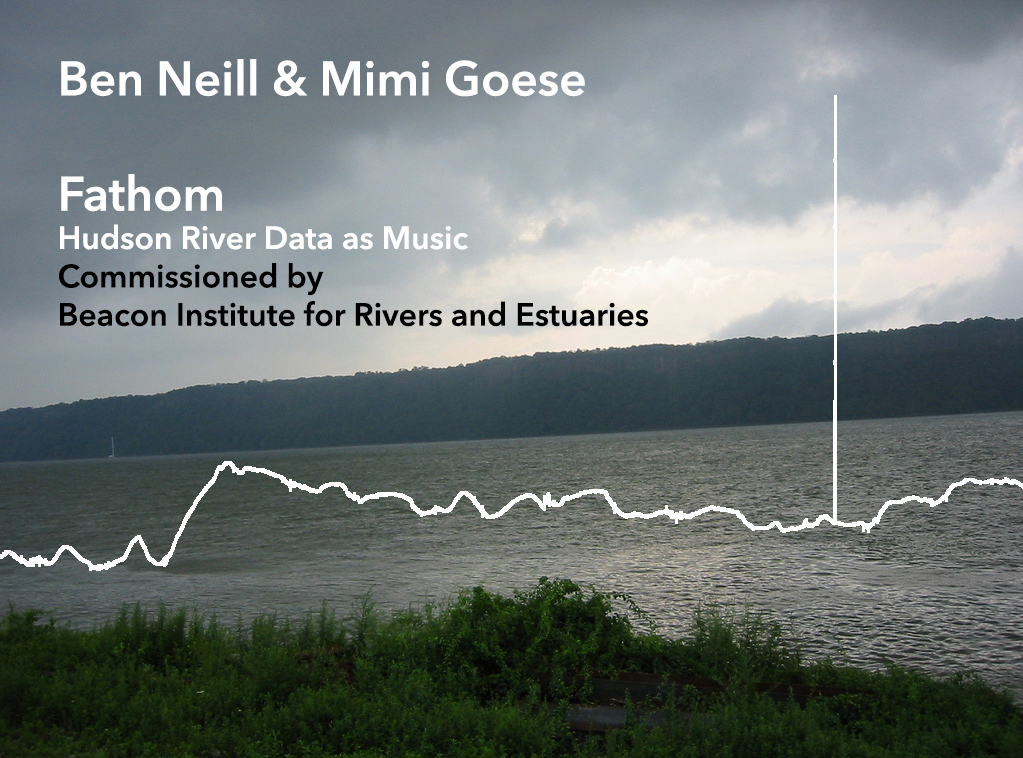 Citizens up and down the Hudson River are invited to participate in the creative process for Fathom—Hudson River Data as Music, a new multimedia performance piece by composers Ben Neill and Mimi Goese made possible with funding from the prestigious national organization New Music USA. Fathom bridges music, art and science, raising environmental awareness through creative technologies and poetry. This open call for video asks individuals to share their unique visual perspectives of the Hudson River, particularly during Hurricane Sandy, for potential inclusion in Fathom. Any/all videos will be considered that:
• Feature the Hudson River prominently in some way
• Are Quicktime movie files with a minimum size of 1280 x 720p
• Videos may be uploaded HERE or send downloadable links to mimigoeseandbenneill@gmail.com
• Videos must be uploaded via a computer; smartphones and tablets are not possible to use for uploading
Movies with sound are encouraged and video of Hurricane Sandy is of particular interest for this project. All producers of movies used in the final productions will be credited.
For more information contact mimigoeseandbenneill@gmail.com
The visual component will blend the compiled videos with river data animations, complementing Fathom's musical composition to create a personal, compelling and dynamic interpretation of the Hudson River. The premiere performance of Fathom will take place on Nov. 17, 7pm at Towne Crier Café, 379 Main Street in Beacon, NY; to attend the performance please click here to register at bire.org/events.
Fathom was commissioned last fall by Beacon Institute for Rivers and Estuaries of Clarkson University for their Science Café Series and is based on data provided by the River and Estuary Observatory Network (REON). Neill and Goese are translating Beacon Institute's environmental data on the Hudson River into music algorithmically using several different computer programs. The REON data, currently visualized as graphs (see bire.org/REON-data), will be sonified into electronic music and will also serve as a score for live musicians. Each parameter of river data chosen for Fathom, including barometric pressure, wind speed, temperature and electrical conductivity (salinity), will become a different sound, instrument or vocal part.
The sections in Fathom correlate to data collected prior to, during and immediately following Hurricane Sandy, weaving stories and history of life, industry and beauty of the Hudson Valley.